Dan Small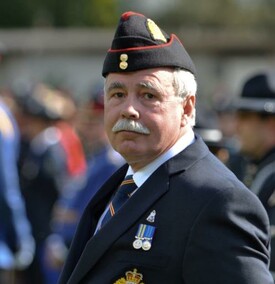 An EPS career provides valuable opportunity to develop and refine personal character, call-to-serve and core competencies; this was Daniel's experience and he enjoyed a wide spectrum of work spanning all three Bureaus. Although primarily centred on operational field positions, his work also included admin assignments in Division and Community Station ops, recruiting, training & HR; support assignments in Informatics- Registry, Court and special projects; finishing his career in Major Crimes – Family Violence. Danny's also served just under a year recently among the 're-treads' up in Police Dispatch/911 Section and is currently doing some term-project work in Alberta's Oilsands industry as a Safety Consultant.

     Realizing that 'retirement' was not a choice suited to those desiring opportunity to serve others, Melody and Dan re-educated post-EPS, then invested 8 years in vocational church ministry on a multi-staff team serving a large Edmonton congregation. People-centred and family-oriented, they majored in family/marriage and community ministries, extending their primary credentialed concentration to support, intervention and counselling.

     Their long-term relationships within the police family coupled with the validated call and credentials has allowed them provide relief support to EPS Chaplain Lawrence Peck. Through this, they joined with a compassionate committee of visionaries who raised attention to some unmet needs experienced by our EPS Veterans and their families. The result has been the creation of the Veterans Assistance Program (VAP). At the request of that committee, Danny and Melody now serve as Chaplains/Service Providers to 800-plus Vet-families; an opportunity this couple counts as the most precious and treasured work they've ever done!

     Melody and Daniel are committed 'lifers' in the police family. They're intentional helpers who care deeply about the concerns and burdens we all realize cannot always be adequately rinsed, released and shelved post-retirement. The Small's firmly believe their collective journey has shaped them for this time and purpose; to serve those who have served. BTW…they're particularly proud that their daughter has been invited to join RTC 124…pledging herself (and her family) to extending the EPS family-tradition of noble people called to a noble profession!